PES 2020 is a football video game developed by Konami and set to be released in September 2019 by the same company. The game was made in cooperation with Andrés Iniesta, allowing the developing team to make footballers behave even more accurately and realistically on the pitch while performing more advanced techniques in order to outplay the rivals.
Standard Edition
Standard Edition is the basic edition of the game. Besides the content found in other editions of the game, Standard Edition comes with a number of additional benefits for you to enjoy. These include two FC Barcelona stars, Lionel Messi and Ronaldinho, being available as loan players for 10 matches, as well as 3 contract renewals, each adding 10 weeks or 30 matches to selected footballer's current contract. On top of that, you will also gain access to 10 weeks of premium agent service, meaning 30 new players for your team, with at least 3 of them to be guaranteed to have their overall score over 75.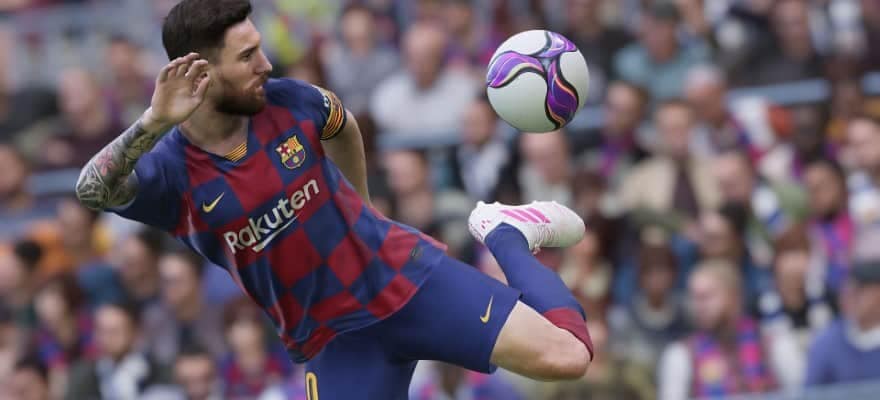 Gameplay
Though the core gameplay remains unchanged in comparison to previous titles from the PES franchise, in eFootball PES 2020 it received some very important improvements and tweaks to make the competitive experience even more fun than before.
Finesse Dribble with PES Adviser – Andrés Iniesta
The most notable change is the introduction of a new dribbling technique – finesse dribble. This advanced tactic allows to gracefully bypass the opposing defense which opens up a variety of new strategies to use on the pitch. To ensure natural and responsive movement while performing the dribble, development team turned to no one else but the professional football player, renowned Spain midfielder, Andrés Iniesta, who became game's official adviser. His insight and knowledge proved to be invaluable for polishing the gameplay.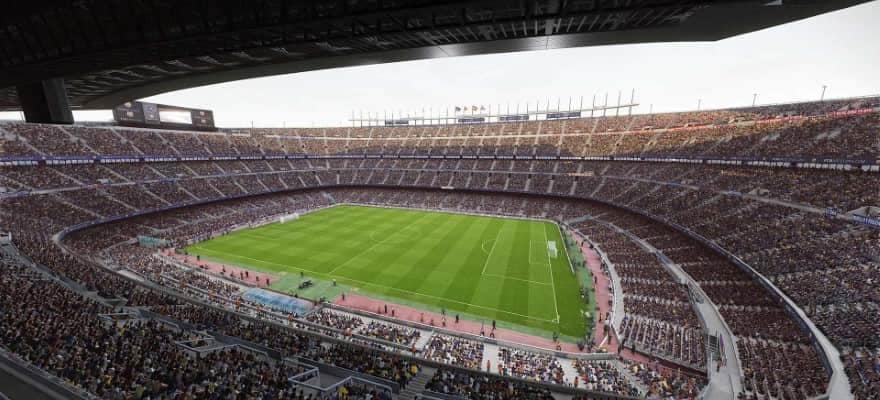 Game Modes
EFootball PES 2020 can be played in single-player mode, as well as in local and online multiplayer modes. Besides the standard match options, the game also introduces a Matchday. This is a special type of competition connected to the real world event calendar where you will be able to play in favor of one of two chosen competing teams. Those with the best overall performance will be able to play the finals against other players for a chance to win additional rewards.  It is also worth mentioning the reworked Master League mode. Improved elements include more realistic transfers, interactive dialogue system, new manager models and customizable sponsor logos.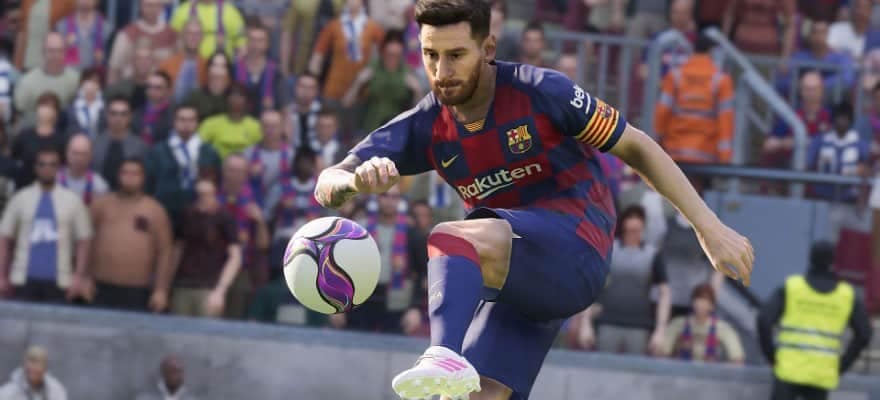 Reception
PES 2020 (PC) received very positive reviews. For players and reviewers, the new PES title feels fluid and fresh. They praised improved ball control mechanics and more realistic reactions of players running through the football pitch. They appreciated the fast-paced nature of the matches, as well as the improved graphics, making the experience even more enjoyable.
Key features
Compete against the computer or other players and participate in Matchday or play through the Master League
Intuitive and more responsive controls lower the learning curve for beginners while making the game more fun for advanced players
The new technique, finesse dribble, as seen by the game's adviser – Andrés Iniesta
Design your own football kits from scratch with the new Edit Mode
The new camera angle makes the playing experience feel even more like watching a real live match
 Shipment processing time
All orders are processed within 10 minutes & 12 Hours . Orders are not shipped or delivered on weekends & holidays.
If we are experiencing a high volume of orders, shipments may be delayed by a few Hours.
Please allow additional days in transit for delivery.
If there will be a significant delay in shipment of your order, we will contact you via email .
Update this section if your processing time exceeds 12 hours .